Nadi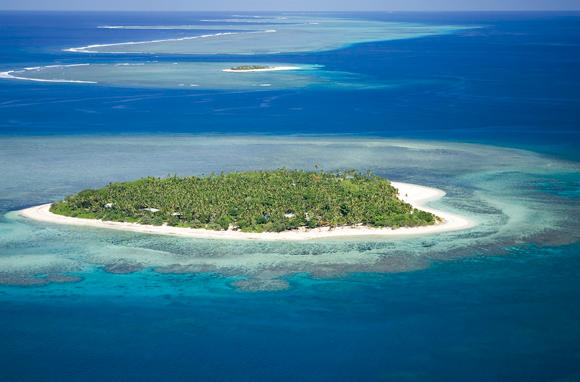 Nadi (pronounced 'Nandi') (icao: NFFN; iata: NAN) is the major international airport in the island nation of Fiji.
It has two runways - the primary 10,500ft 02/20 and the 7,000ft 09/27. There are no runway-end taxiways on either runway and the terminal is located between the northeastern ends of the two runways, so depending upon the winds, back-tracking may be required.
Note: aircraft larger than B767 are required to access the apron via taxiways A and G only.
Arrivals
Due to terrain north and east of the airport, approaches at Nadi are made onto runways 02 and 09.
Runway 02 is equipped with an ILS. Both runways 02 and 20 have RNAV arrivals. Runway 09 has a VOR approach, while Runway 27 is visual approach only and is unavailable after dark. Pilots should expect to receive vectors to either the ILS or RNAV initial approach fix.
Departures
Flights departing Nadi for New Zealand can expect to be assigned one the FOXTROT departure.