Brisbane
New Runway 01L/19R Under Construction
Brisbane is currently building a new runway to the northwest of the airport, parallel to the original 01/19 runway. It does not appear in any current scenery packages.
As of November 8 2018, the original 01/19 runway has been renamed 01R/19L in advance of the new runway's completion.
Controllers and Nav Data providers will refer to the runway by its new identifier as soon as the change takes place, however the airport sceneries will continue to show the runway as 01/19 (at least until they are updated).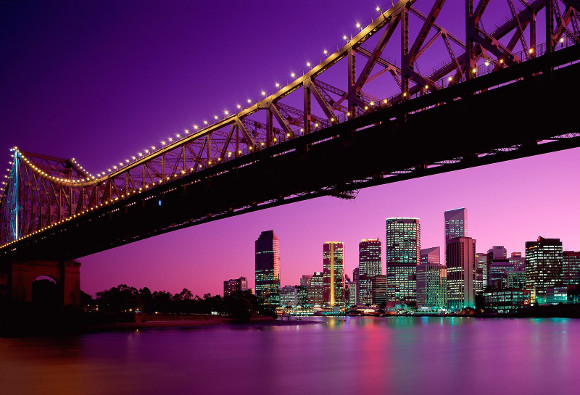 Brisbane is the state capital and largest population centre in Australia's northeastern state, Queensland. Brisbane Airport serves as a regional and international air hub with flights throughout the state, country, and beyond.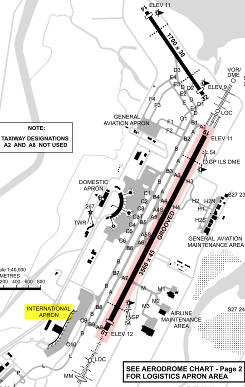 Airport Layout
Brisbane Airport currently has two runways, with a new parallel runway under construction northwest of the airport. Typically only Runway 01R/19L is used for commercial flights.
The International Terminal is located at the southern end of Runway 01R/19L and is accessed from Taxiway Bravo via Taxiways Charlie 8, 9, and 10.
The Domestic Terminal is located west of the runway, while Cargo operations are centred around the Logistics Apron, south of the International Terminal at the end of Taxiway Lima.
Arrivals
Flights arriving from New Zealand should expect the SAVER TWO (SAVER2) arrival.
Departures
Flights departing for New Zealand should expect the SCOTT TWO (SCOTT2) departure (detailed on the SID RWY 01R/19L SOUTH-EAST (JET) (RNAV) chart).